Introduction:
Landscaping isn't just about maintaining your outdoor space; it's an ever-evolving art form that adapts to the times and the environment. In Central Florida, where the climate and terrain are unique, staying updated with landscaping trends is essential to create a beautiful and sustainable outdoor oasis. In this blog post, we'll explore the landscaping trends that are set to heat up Central Florida in 2023.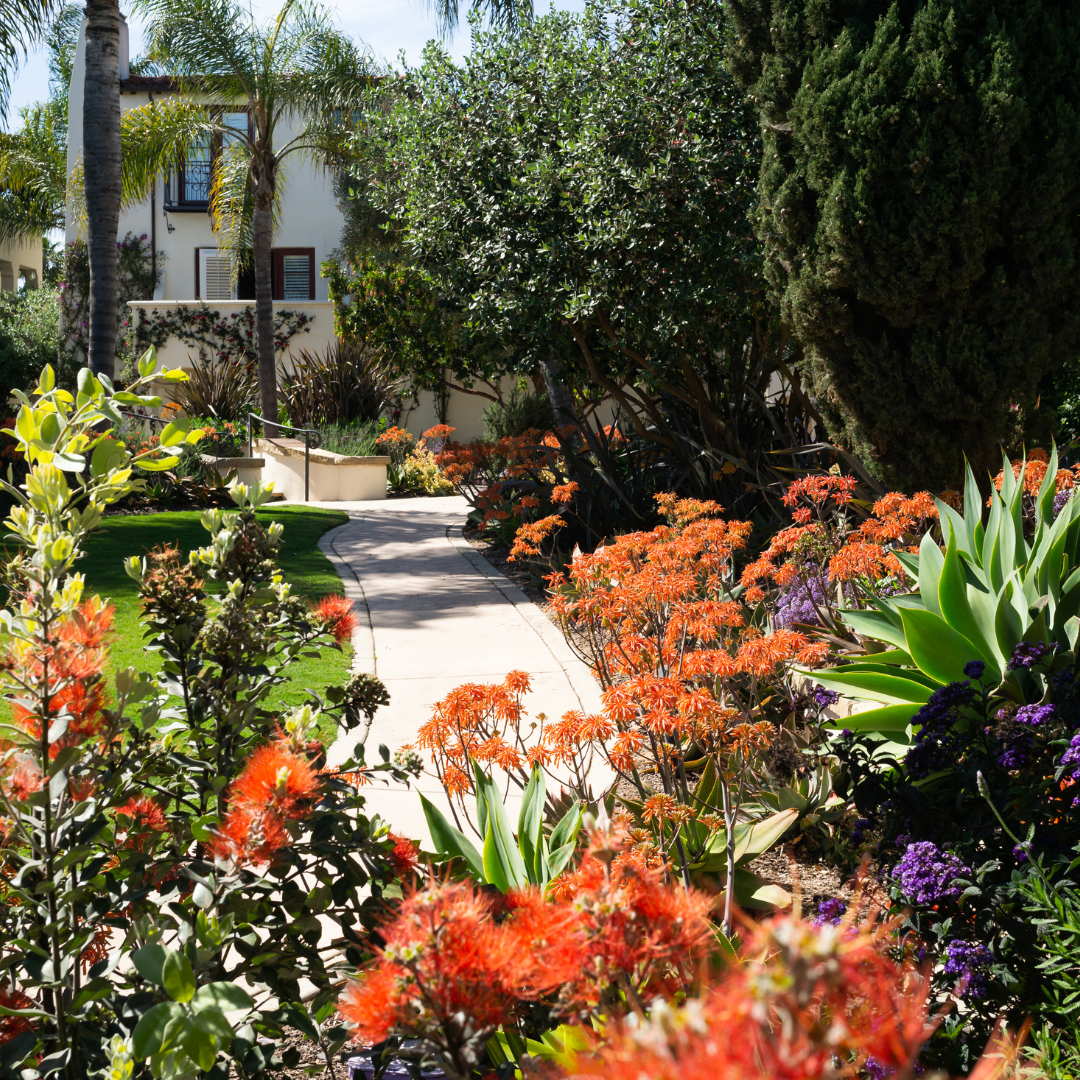 1. The Importance of Staying Updated with Landscaping Trends
Why should you keep an eye on landscaping trends? Landscaping trends are more than just aesthetic preferences; they often reflect practical solutions to challenges specific to Central Florida. Staying current can help you:
Enhance property value: Trendy landscapes can increase the value of your home.

Save resources: Trends often promote water conservation and sustainable practices.

Boost curb appeal: A modern landscape design can make your home stand out in the neighborhood.
2. Sustainable Landscaping Practices in Central Florida
As environmental awareness grows, sustainable landscaping practices are taking center stage. Here are some sustainable landscaping trends for Central Florida in 2023:
Native Plant Landscaping: Use of native plants that require less water and maintenance.

Xeriscaping: Drought-resistant landscaping design with minimal irrigation needs.

Rain Gardens: Capturing and using rainwater for landscape irrigation.
3. Low-Maintenance Landscaping Ideas
In our fast-paced lives, low-maintenance landscaping is gaining popularity. Central Florida homeowners are looking for ways to reduce the time and effort needed to maintain their outdoor spaces. Trends include:
Artificial Turf: Realistic artificial grass that requires no mowing or watering.

Perennial Gardens: Planting perennials that return year after year with minimal care.

Hardscaping: Incorporating pavers, gravel, or mulch for less demanding landscapes.
4. Native Plant Gardening for Central Florida Landscapes
Central Florida's unique ecosystem is ideal for native plant gardening. Native plants have adapted to the local climate and soil conditions, making them a sustainable and beautiful choice. In 2023, you can expect to see:
Butterfly Gardens: Planting native species that attract local butterflies and pollinators.

Florida-Friendly Landscaping: Complying with the Florida-Friendly Landscaping Program to conserve water and reduce maintenance.
5. Water-Efficient Landscape Design
Central Florida is no stranger to drought conditions, making water-efficient landscaping a priority. Here's what's trending in water conservation:
Smart Irrigation: Installing efficient irrigation systems with smart controllers.

Drip Irrigation: Precise watering directly at plant roots, minimizing waste.

Hardscaping with Permeable Materials: Using materials like permeable pavers to reduce runoff.
6. Outdoor Living and Entertainment Spaces
Central Florida's beautiful weather year-round invites outdoor living. In 2023, outdoor living spaces are evolving with these trends:
Outdoor Kitchens: Fully equipped outdoor kitchens for cooking and entertaining.

Cozy Fire Pits: Creating warm and inviting spaces for cool Florida evenings.

Spa-Like Retreats: Tranquil water features and spa installations for relaxation.
In conclusion, the landscaping trends of 2023 for Central Florida are a mix of sustainability, low maintenance, and outdoor living. By staying informed about these trends and partnering with Boundaries of Central Florida, you can create a landscape that not only enhances your home's value but also aligns with the unique climate and environment of the region. Whether it's a sustainable native garden or a stylish outdoor living space, Central Florida's landscaping trends offer something for every homeowner.