Introduction:
Your outdoor space is more than just a yard – it's an opportunity to create a captivating oasis that reflects your personality and enhances your lifestyle. Discover how professional landscaping services can breathe new life into your property, making it a place of beauty, relaxation, and enjoyment. In this blog post, we'll explore the world of landscaping services and how they can revitalize your outdoor space, turning it into a masterpiece that leaves a lasting impression.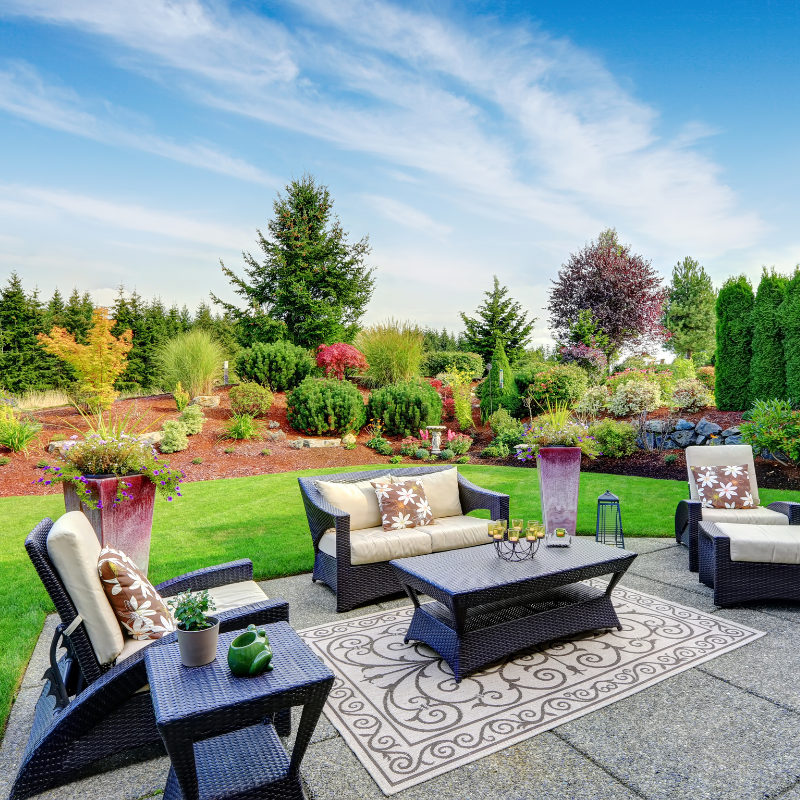 1. The Art of Landscape Design: Crafting Your Personal Eden

Unveil the secrets of expert landscape design and learn how it can completely transform your property. From careful plant selection to creating harmonious layouts, discover how skilled landscapers blend creativity and functionality to design outdoor spaces that resonate with your vision and personality.
2. Beyond Green: Hardscaping for Functional Elegance

Explore the world of hardscaping and how it can add a touch of elegance and purpose to your outdoor space. Whether it's a stunning patio, a charming pathway, or a cozy outdoor living area, learn how hardscaping elements can seamlessly integrate with your landscape to create a harmonious environment.
3. Bringing Nature Home: Creating Enchanting Gardens

Delve into the realm of garden design and learn how to infuse your outdoor space with the beauty of nature. Discover the magic of carefully selected plants, flowers, and shrubs that thrive in your region, and how they can create a dynamic, ever-changing canvas of colors and textures in your own backyard.
4. Effortless Elegance: Low-Maintenance Landscaping Solutions

For those seeking beauty without the hassle, explore the world of low-maintenance landscaping. Discover how thoughtful plant choices, efficient irrigation systems, and strategic design can result in a stunning outdoor space that requires minimal upkeep, allowing you to enjoy your oasis without constant maintenance.
5. Year-Round Appeal: Crafting Four-Season Landscapes

Learn the art of creating landscapes that shine in every season. From vibrant spring blooms to rich autumn foliage, explore how proper planning and plant selection can ensure that your outdoor space remains captivating and inviting no matter the time of year.
6. Sustainable Landscaping: Eco-Friendly Beauty

Discover how sustainability and landscaping can go hand in hand. Dive into eco-friendly practices such as native plant selection, water-efficient irrigation, and organic gardening, and learn how these practices not only contribute to the environment but also enhance the natural beauty of your outdoor space.
Conclusion

Whether you're yearning for a garden retreat, a functional outdoor entertainment area, or a complete landscape overhaul, professional landscaping services have the power to transform your outdoor space into a masterpiece. From design expertise to sustainable practices, the possibilities are endless. Contact us to embark on a journey of reviving and revitalizing your outdoor space, turning it into a source of pride and enjoyment for years to come.